Announcement: Podcast coming soon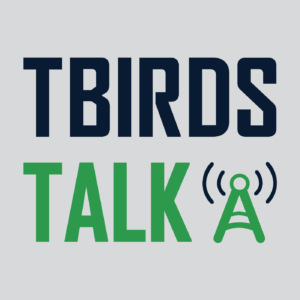 We're happy to announce that we are launching our new podcast this week. We will be recording episode 1 Wednesday night and it should be released before the weekend. Once this week's episode is released, it and all future episodes will be available for download here at TBirdTidbits.com and on iTunes.
And I say "we" as I will be joined by a name that you will all be familiar with, Tim Pigulski. Tim brings many years of experience of covering the Thunderbirds and will bring that insight from writing about the team to our show. I will continue to contribute the numbers part of the analysis and hopefully add from my experience as a lifelong fan. I think that will give us a well rounded perspective.
We hope to cover a lot of the topics you would be interested in and are already talking about. We will try to do episodes as often as our schedules allow. And I would certainly like to have other media members, former players and other TBirds related personalities that you would want to hear from join us throughout the year.
We're big TBirds fans and hopefully this podcast will add to what is sure to be an exciting season on the ice. We welcome your feedback and look forward to hearing from you about the show.