Wear Your TBirds Colors Day 2018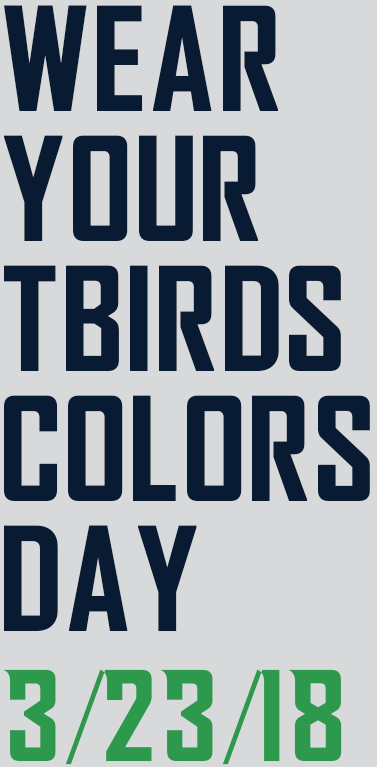 For the 4th time in the last 5 years, Everett and Seattle will be meeting in the playoffs. It's starting to feel like a playoff tradition that these 2 franchises face off. The Silvertips have a loud and proud fanbase that are known as the #SeaOfGreen. But as demonstrated constantly, especially in the 2016 and 2017 WHL finals, the Thunderbirds fan support can always be seen and heard.
In that spirit, we are making this Friday, March 23rd, Wear Your TBirds Colors Day. A huge Puget Sound rivalry series to determine who moves on past the first round should be a fun ride. With fans of both teams around town and around the region, we want to show how much we support Seattle in their quest to move on and defend their WHL Championship. And with hockey at the forefront right now around the area, we want the eyes of everyone watching to see just how popular hockey is here.
So get out your tshirts, your hats, your face paint, and especially your jerseys, and show those you work with, those you go to school with, and everyone else you see on Friday that you are behind the TBirds. Share your pictures of your colors on social media with the hashtag #WYTCD. Hopefully, we will also see (and hear!) that support at game 1 in Everett on Friday.